Hihi! My first paycheck from my new job came in and I am happy to say that I immediately spent a little less than half of it on my addiction + a lego set for my partner lol!
I started my CNA training in January, ended in February, and got a job late march making $15 an hour USD, I love my job though I'm practically just a professional asswiper, I'm starting LPN school in June, (hopefully ;;) which will only be a year long, then I will be able to get my RN online! I'm fairly lucky right now as my old job just let a ton of people go, and I would've been on the list since my boss hated me lol. I'm still waiting for my check to come from the IRS, I hadn't filed my taxes yet since another old job won't give me my W-2 at the moment, hopefully I'll have this sorted out soon and be able to get a refund sooner.
I was able to finally pick up a few figures from my wishlist, one of which was a holy grail, at amazing prices!
ITEM #106434
ITEM #153002
These were both items that I have been looking for at a good price for a while! I really want to collect the entire Sega minifigure series! As well as the alphamax Miku being super cute and one I've wanted since starting my collection!
And my holy grail being:
ITEM #347035
The Kanato Sakamaki exclusive blood version figure! I really love yanderes ;; and dumb otome games so it made sense for me to get him ! I've been looking for him since probably July of last year, and honestly have just forgotten to check on his page for months because I felt like I'd never get him at a decent price. Luckily for me Jfigure had him in an A/A condition for $101 USD, and I decided to pick him up as a splurge for myself.
I also ended up cancelling my 2 May preorders, simply because I was not in love with the figures anymore and for the price of $130 each not including shipping, and the base not being anything extraordinary, I just decided to bite the aftermarket prices on them and hopefully find the two used at a decent price, I've been cleaning out my wishlist for a while and just decided that having them wasn't worth it with the way my collection is going. As much as I love the characters (for those interested it was the GSC Rin and Len F2nd figures that I cancelled) I'm just no interested in the outfits or how bland the figures look anymore ; w ; to me they look like over glorified prize figures and I can't see the aftermarket being bad for them. All my other preorders I'm still in love with, and it's unlikely I'll cancel them at this time, my next preorder is set for July and I'm very excited for her; (Magical Mirai Miku!).
I'm also looking into several merchandise lots on ebay at the moment, some of them have rare pins in them for a really good price having over 70+ can badges/rubberstraps for a little under $100, they've been sitting there tantalizing me for far to long for me to not get them at this point, but I'm being able to refrain myself from making anymore purchases until I get my second check and see how much rent will take out from them (I'll likely have a few hundred left over and I'm set on food for quite a while!).
On a more personal note; I've been practicing self care recently! I've been washing my face more often, and trying to work out for at least 30 minutes a day on my days off (I'm constantly moving on my days on shift lol) I've been making a lot more healthy food recently, using fresh greens and other such ways, I really want to loose some pounds to be more healthy and fit, my stomach bulges a bit and it makes me uncomfortable, all I have going on is some muscle definition in my legs and arms, but other than that I'm overweight (not obese luckily, but I don't believe I'm in a healthy range.) I've been like this since I was a kid, so part of it could be genetics since I was a very active kid (played volleyball up until my junior year), so this just means I have to put in some extra work in order to try and get the fat off. I'm lucky my weight has never spiraled out of control.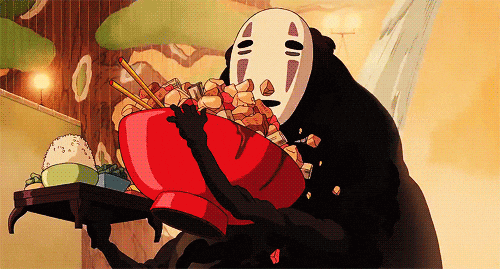 For anyone that read this far I thank you! Rambling on here makes me feel better about things and the current state of my life, I'm finally starting to get some upwards momentum and I'm really lucky to be able to make the income I do right now. I'm also really lucky to have such a supportive partner through it all!
A question for all of you: What have you been doing in quarentine to keep yourself occupied (assuming you work from home or are stuck home); for myself I've been playing a lot of League of Legends, Taiko, and Animal Crossing on my days off! I've also been watching a lot of my back catalogued Anime/movies! I finally watched FMA: Brotherhood and I'm rewatching Sailor Moon, Tokyo Mew Mew, Shugo Chara, and Inuyasha at the moment!