Siste besøk
17 minutter siden
• Registrert
11 måneder siden
• 7,966 treff (16,492)
Om Meg
H E L L O
heathens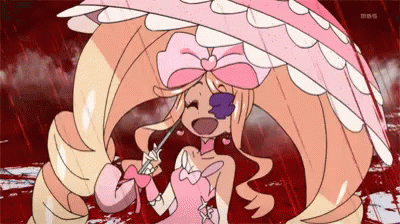 ♡ 26 | She/her | Asexual Lesbian | Thicc AF Degenerate ♡

We love a bitch that has some confidence.
Im not really friendly, just a forewarning.

Bootleg Owner: no regrets. I ain't paying $800+ for a bunny. I dont judge bootleg owners, as i refuse to pay aftermarket prices.

Outside the dumpster of the internet I'm a data analyst and public servant. Currently going for my master's in data science and management.

As of now I primarily collect NSFW with some interest in different series and games. Primarily anything pastel and lewd is my thing. I love anything that focuses on fetishes and highlight female sexuality in different forms.

To conclude, I'm a really big weirdo and I'm just excited to share my collection and interests with other people.
♡ Happy hunting y'all ♡





DNI: DO NOT INTERACT


Minors (under 18), fujoshi/BL obsessivefans/LGBT fetishizers, attention whores, figure "purists"

We collect pieces of plastic, its one thing to have preferences but its another thing to look down on people and assert your opinions on them as fact. Dramatic ass people arent welcome. Go touch grass and/or see a therapist.
Tl;dr if you cant respond to me i blocked you cause i find you annoying.
My Projects (っ◔◡◔)っ ♥
I also love 3d printed statues/one of a kind statues and painting them! If you like doing that and share the similar hobby drop a comment and tell me what you're working on!

Current project(s):
⋆ 1/6 scale statue of Dimitri Fire Emblem Three Houses [painting]


⋆ 1/6 scale statue of Edelgard Fire Emblem Three Houses [painting]


⋆ Dimitri Nendoroid (Pre & Post Timeskip) [Searching for Artist]

Non MFC
The only thing that matters, Elysia ♡
Om Oss
Show
too many anime, trash reality tv, political and religious documentaries, current events
Bøker
Geography books, biographies, scientific journals, historical political novelizations
Spill
Too many fucking jrpgs and gachas kek
Musikk
country, classic rock, hard rock, bluegrass
Favoritter26
Typer
Kunstnere
Fabrikanter
Karakterer
Opprinnelse
♡ Daddy ♡
The only men i want are fictional
i want them to blow my back out uwu
im not apologetic about my simping. The world is full of annoying ass people who will hate everything you do.
Gacha Gamer Bullshit
Genshin Squad
Pretty Girls Only
Honkai Team
Looks Good and Can Kill You