How can you be so smart and yet not understand something simple?
Siste besøk
1 dag siden
• Registrert
6 måneder siden
• 6,132 treff (18,234)
❤️My Pride & Joy: The Yui Shrine!❤️12
✨What's A Shrine Without Some Merch?✨38
⭐The Result Of My Nendoroid Addiction!⭐35
Om Meg
Yui: Yo! Someone's reading this, please smile!



Hachiman: (Sigh)



Hey Hey! If you're reading this then that must mean you like me right? Just kidding! Now that that's out of the way, a bit about me: I'm just another ordinary anime fan who just so happened to discover the world of figure collecting after finishing Season 2 of OreGairu back in January 2020. I really want to have a huge collection that I can be proud of. Other than collecting figures and watching anime, I love playing video games!

In terms of my personality, I'm basically the result of mashing up Kirito (from SAO) and Kazuma (from KonoSuba) with a hint of Levi Ackerman (from AoT). Now you know what kind of person I am! What do you think? Are you impressed? Maybe disgusted? Hopefully both?



Very well then you amazing people,

time for some shout-outs!






View spoiler

Hide spoiler

★big_kupo_nut (Sold me my very first figure!)
☆Abby9960 (Sold me my very first nendoroid!)
★Futurebound (A rare example of someone who can match my energy.)
☆ChocolateSpider (One of my favorite sellers although he really likes spiders.)
★Sallya (My one and only rival, but we get along pretty well.)
☆BlackUsagi2013 (She's an inspiration and role model!)
★JuuzousAnimegirl (The amount of passion she has for this hobby is beyond me.)
☆Unchild (Shinobu. Nuff said.)
★ElusiveShadow (Basically me but Australian?)
☆AgentDrafire (Someone who is an even bigger fan of Joker!)

Seeing as this is a figure collecting site, I should talk a bit about them. Ultimately, I just want to get figures of my favorite characters! I also have a specific goal: to own as many Yui Yuigahama figures that I can because she's my

all-time best girl

! If you haven't already, I strongly recommend giving OreGairu a watch and you'll know exactly why Yui is simply the best! (Ryuko is a close second and might have been first if I had seen Kill la Kill earlier.)

Also, I'm not too picky when it comes to buying figures. The main thing is that I like the figure. It doesn't even have to be from a show that I've seen. After all, I got into the Fate series because of a Saber figure and watched Darling in the FranXX due to a Zero Two figure.

This is getting really long so I'll end it here.
Thank you for checking out my little corner of the internet -A



Alright come on, show's over.



Now shoo! Go do something useful with your time!
Om Oss
Yrke
College Student & A Part-Timer
Show
My Teen Romantic Comedy SNAFU★Kill la Kill☆The Rising of the Shield Hero★The Devil is a Part-Timer!☆Clannad★Chihayafuru☆K-ON★Nisekoi☆Attack on Titan★Future Diary☆Chū-2★Amagi Brilliant Park☆Steins;Gate★Fate/Zero☆KonoSuba
Bøker
I Haven't Read Anything Lately...
Spill
The Witcher 3: Wild Hunt★Overwatch☆Pokémon★Call of Duty: Black Ops☆Minecraft★Dark Souls☆Persona 5★Final Fantasy☆Red Dead Redemption★Grand Theft Auto☆Halo★Destiny☆Fallout★Mass Effect★Dragon Age☆Resident Evil★The Last of Us
MOE Poeng
Nice★Adorkable☆Zettai Ryouiki
Musikk
Pop★Rock☆Jazz★Orchestra
Kamera
Canon PowerShot SX540HS
List of some of my best girls:
Yui Yuigahama (OreGairu)
Ryuko Matoi (Kill la Kill)

Raphtalia (Shield Hero)

Kosaki Onodera (Nisekoi)
Hitagi Senjougahara (Bakemonogatari)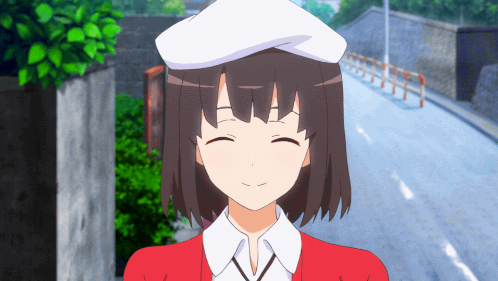 Megumi Kato (Saekano)
List of some of my best boys:
Hachiman Hikigaya (OreGairu)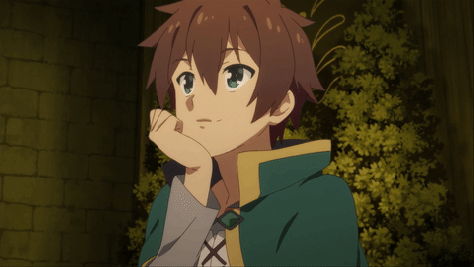 Kazuma Satou (KonoSuba)

Naofumi Iwatani (Shield Hero)

Joker (Persona 5)

Levi Ackerman (Attack on Titan)
Kazuto "Kirito" Kirigaya (Sword Art Online)