xXBunnyShmexiXx

MyLittleSweetSixSixSix
Siste besøk
21 dager siden
• Registrert
5 år siden
• 22,266 treff (3,225)
Om Meg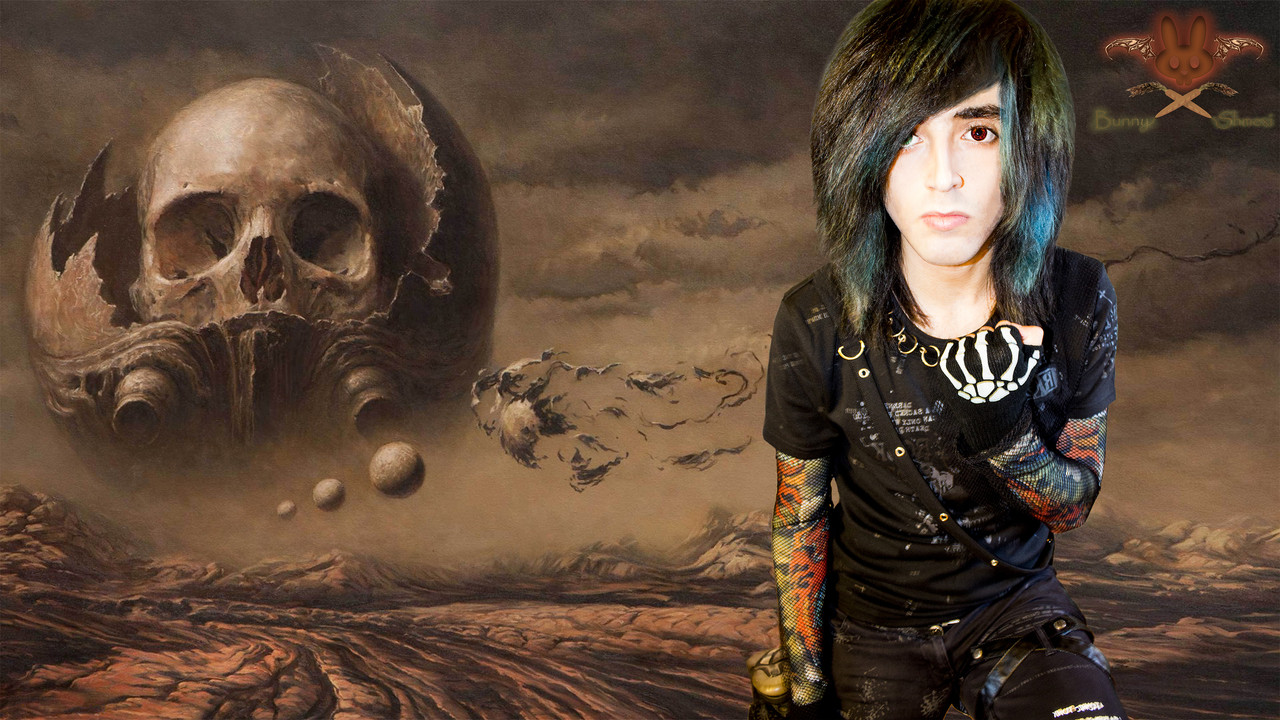 So Who Is This Creature?
Well, this is Me, I and myself. A guy who's called Bunny Shmexi (my artist name). I'm a 22yrs alternative horror looking guy, tatted and pierced, always wearing black, and probably curses too much (lot of arrogance over here, Lol), I am always being myself, not caring what people think about me.
I like Drawing/Painting, Photography, Writing, Movies, Anime/Comic, Dolls, fashion, Metal/Screamo, Gore/Snuff, Satan, Hot girls, and ofcourse collecting Figures ;)
My interest subjects are 'cute and creepy' stuff, I have mostly girly interests but rarely acting girly :p ,I also like boyish things, like Cars, Mecha, Boobies and Booties *gasp*, and Weapons.
What Is This Creature Doing In His Free Time?
Sitting in a corner, staring at a piece of paper, drawing, sketching clothes, writing or painting, to keep my mind busy, And when I dont have a piece of paper in front of me then I would be probably staring at a screen, photoshopping, making sure to get my art published, gaming, Downloading anime and movies (Sue me!) and Watching various film material, hanging around with some friends not thinking about this fucked up society and the shitty people I meet in my life, on facebook trolling retarded people with a lack of brain cells, mostly underaged parasites (sadly too much to handle haha). I am also busy making my own website so I can post and hopefully sell my shizzle there so I can make more money. It takes quite alot of time to keep that going.
Work? HELL NOO!!
I refuse to conform myself to the standards of this fucked up society. I refuse to be a salary slave for the rest of my life to get the same amount of money. No, just no, fuck you !!
You May Be Asking Now "How the fuck do you buy your figures?"
Well, it's simple.. I get a Welfare from the goverment since I have Asperger Disorder (AD). Means that I cant work conform the society.. haha ofcourse I can work, but dont want to. And why should I if I can get free money by doing nothing.. Hell Yeah <3
Its just a matter of acting retarded while having the welfare intake.. Just kidding, I got it once when I turned 18 and then never got tested anymore. Oh the agencies here are soo stupid. xP
The rest of the money that I earn is by doing some undeclared work (thug life sh!t) with some friends, not really accepted by most people but I dont care (I have nothing to hide), they can fuck themselves anyway. The income of this job can be very variable since it is always different what we are into, dont really like the fact of the variable income since it
screws up my budget somethimes, but okay have to deal with it.
Ass Burgers??
No thanks, I've got enough sh!t in my life.
People with Asperger have a form of autism. They have for instance problems concerning social relations with others, which means that they can difficultly build a friendship with people of their age group. Their language development, intellectual development and self-reliance are however not different than others. They have notable limited interests and activities. (May satan bless wikipedia)
So What Are You Loitering Over Here?
Living, Breathing.. Okay okay let's be serious, I am here to collect figures, or at least to help myself with collecting figures. I'm also seeking pictures to get inspiration so I can improve my own skills. Basicly collecting everything I like that comes across my way. I have recently started a goal on some certain subjects to collect, called tan lines, suntanned and dark skin. It's not that big now, but I have plans to buy many more in the future.
Like, Add, Mail, Watch, Follow, Or Whatever..
.........(\_/)
.........( 'o')
....../""""""""""""\======░ ▒▓▓█D \m/
/"""""""""""""""""""""\
\_@_@_@_@_@_/
DeviantArt:
xX-Bunny-Shmexi...
Facebook Page:
www.facebook.co...
Email: Chibi-Bunny@hotmail.com